Cold Smoked Lox Crostini
Below we have a simple appetizer that you can throw together in under 25 minutes. It is the perfect small bite for your holiday celebration and is guaranteed to bring everyone back for seconds… and thirds..
Ingredients

Kenai-Red cold smoked lox
1 thin baguette
2 tbsp extra virgin olive oil
2 tbsp melted butter
3/4 cup Greek yogurt
6 tbsp cream cheese
2 tbsp fresh chopped dill
1/2 tbsp fresh lemon juice
Salt to taste
Capers or fresh dill for garnish
Step 1:
Preheat oven to 400 degrees F. Slice the baguette along a diagonal into 1/4 inch slices using a serrated knife. Do not slice them thicker than 1/4 inch, or they will be difficult to bite through when toasted.
Step 2:
Place the slices on a cookie sheet. Stir together the melted butter and olive oil. If using unsalted butter, add a small pinch of salt to the mixture and stir to combine. If using salted butter, no need to add any additional salt. Brush the tops of the bread pieces with the oil and butter mixture.
Step 3:
Place the bread into the oven and let it toast for 8-10 minutes till the bottoms of the bread slices are golden brown and toasted. Flip the slices to check for doneness-- they will brown more on the bottom than they will on the top.
Step 4:
While baguette slices are toasting, place 1/4 cup Greek yogurt, cream cheese, dill, and lemon juice into a food processor. Process for about 30 seconds, scraping the sides of the processor periodically, till ingredients are well combined. Continue to add Greek yogurt till the mixture is soft and spreadable, but not overly liquid. I usually add about 3/4 cup of Greek yogurt, but the consistencies vary from yogurt brand to yogurt brand, so best to add slowly till the texture is right. Add salt to taste and process again to combine.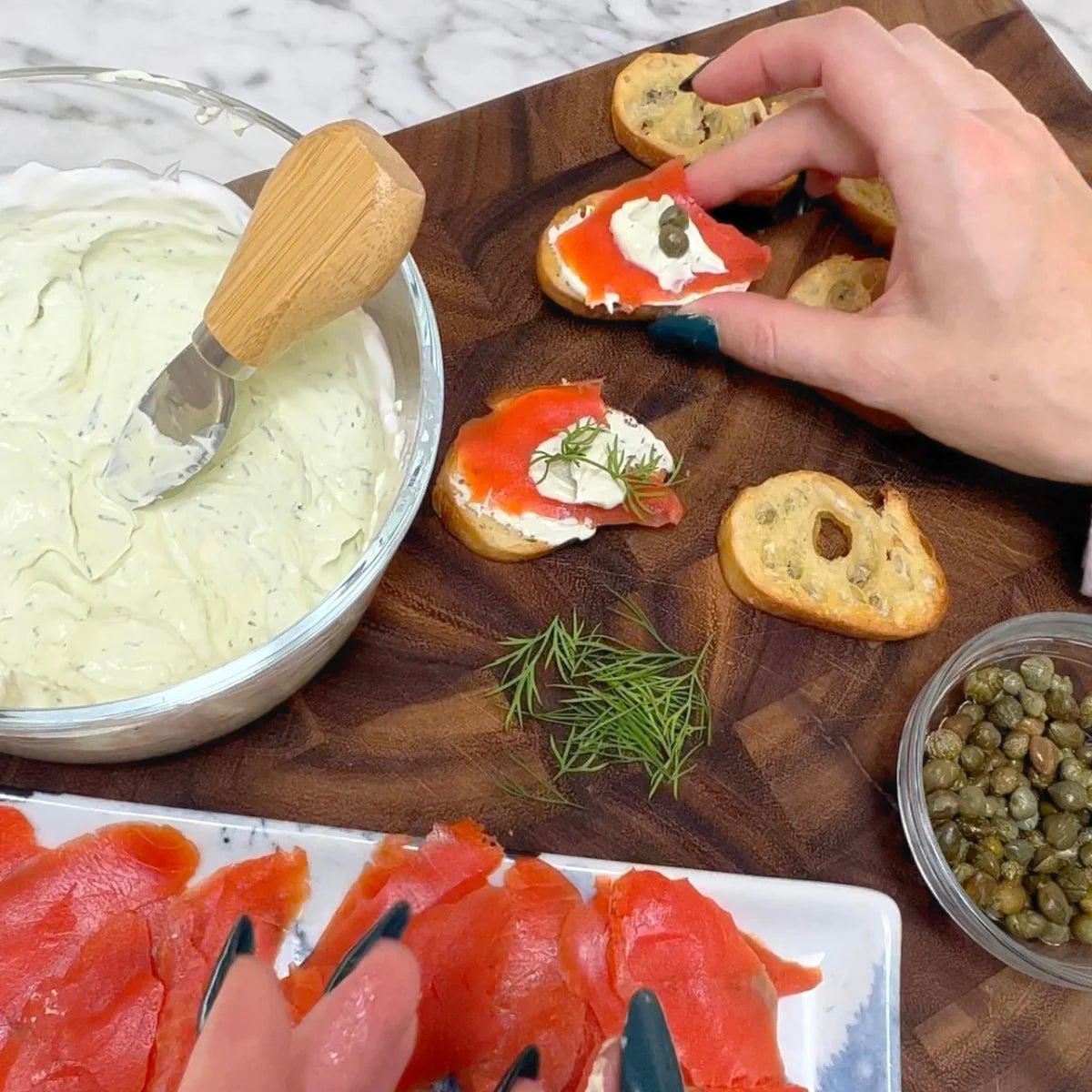 Step 5:
When the baguette slices have cooled, top each slice with 1 tsp of the Greek yogurt mixture. Top the Greek yogurt mixture with a slice of smoked salmon. Place another small dollop of Greek yogurt mixture in the center of the smoked salmon slice. Top the small dollop with a couple of capers or a small sprig of dill.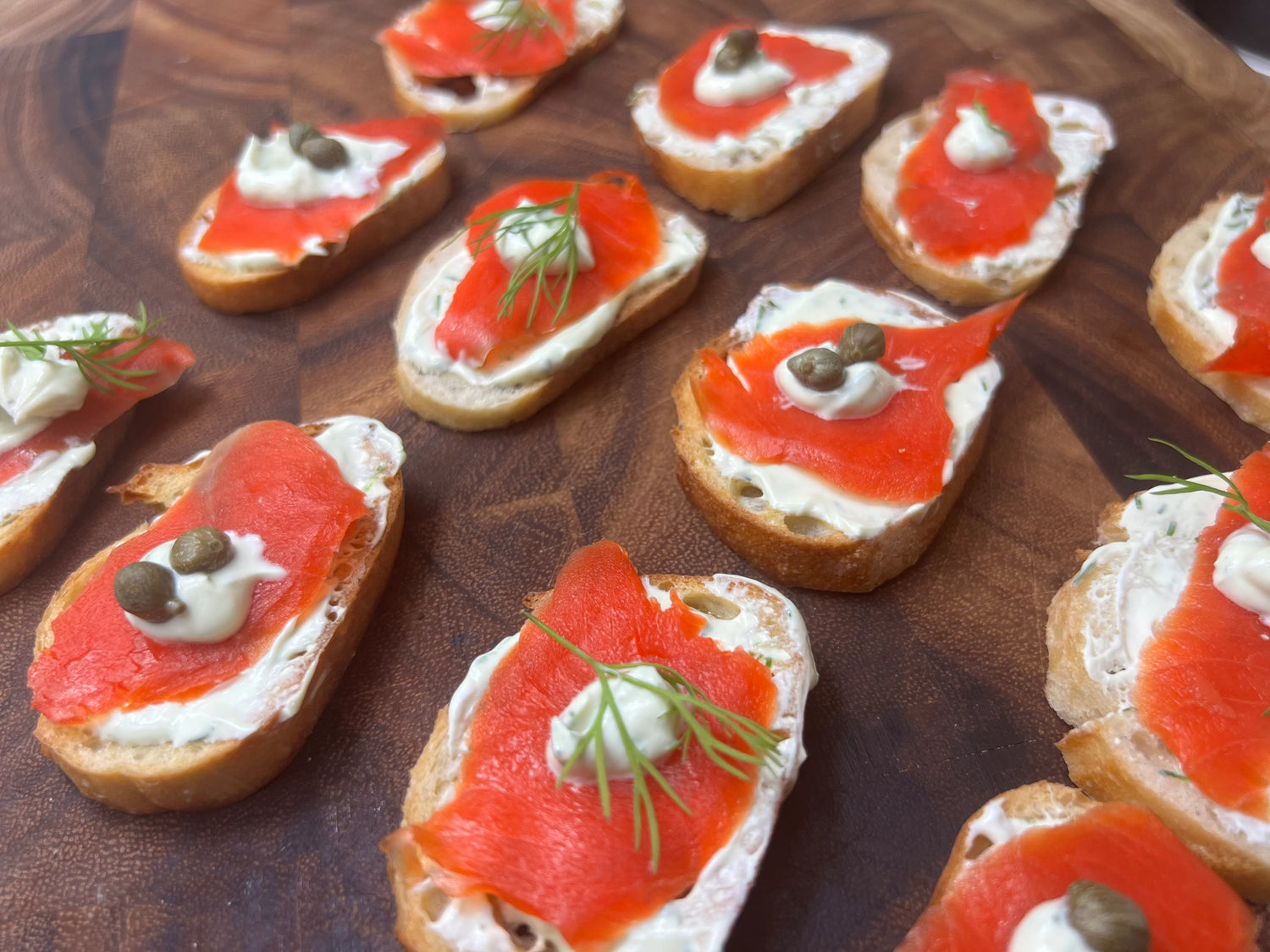 Step 6:
Serve Smoked Salmon Crostini as a bite-sized appetizer and ENJOY!